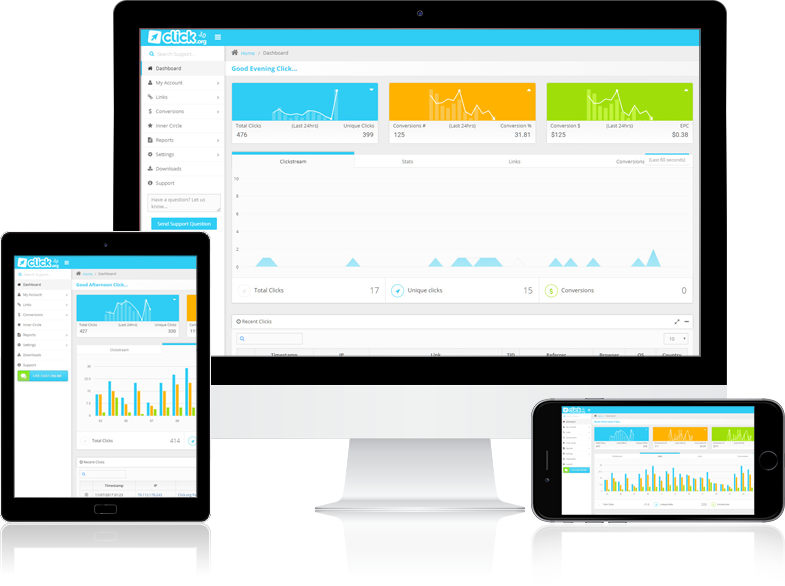 Click is the 'secret weapon' used by many of the world's top online marketers, email marketers, affiliates, solo ad sellers, media buyers, bloggers, small business owners and online entrepreneurs who want to increase their profits.
Click.org can help anyone who does any type of online marketing online increase their sales, leads and commissions by 50% or more, so your customers will love us!
You simply share Click.org with your visitors, subscribers, customers and fans and help them make more money online while you earn some easy commissions. It's the ultimate win/win proposition.
Click.org has over 50 amazing features designed to help you convert more clicks into customers.
You can do all kinds of cool things like add a popup to collect opt-ins on top of any webpage or track your email opens.
And of course it can track clicks, conversions and sales throughout your entire sales funnel and much, much more.